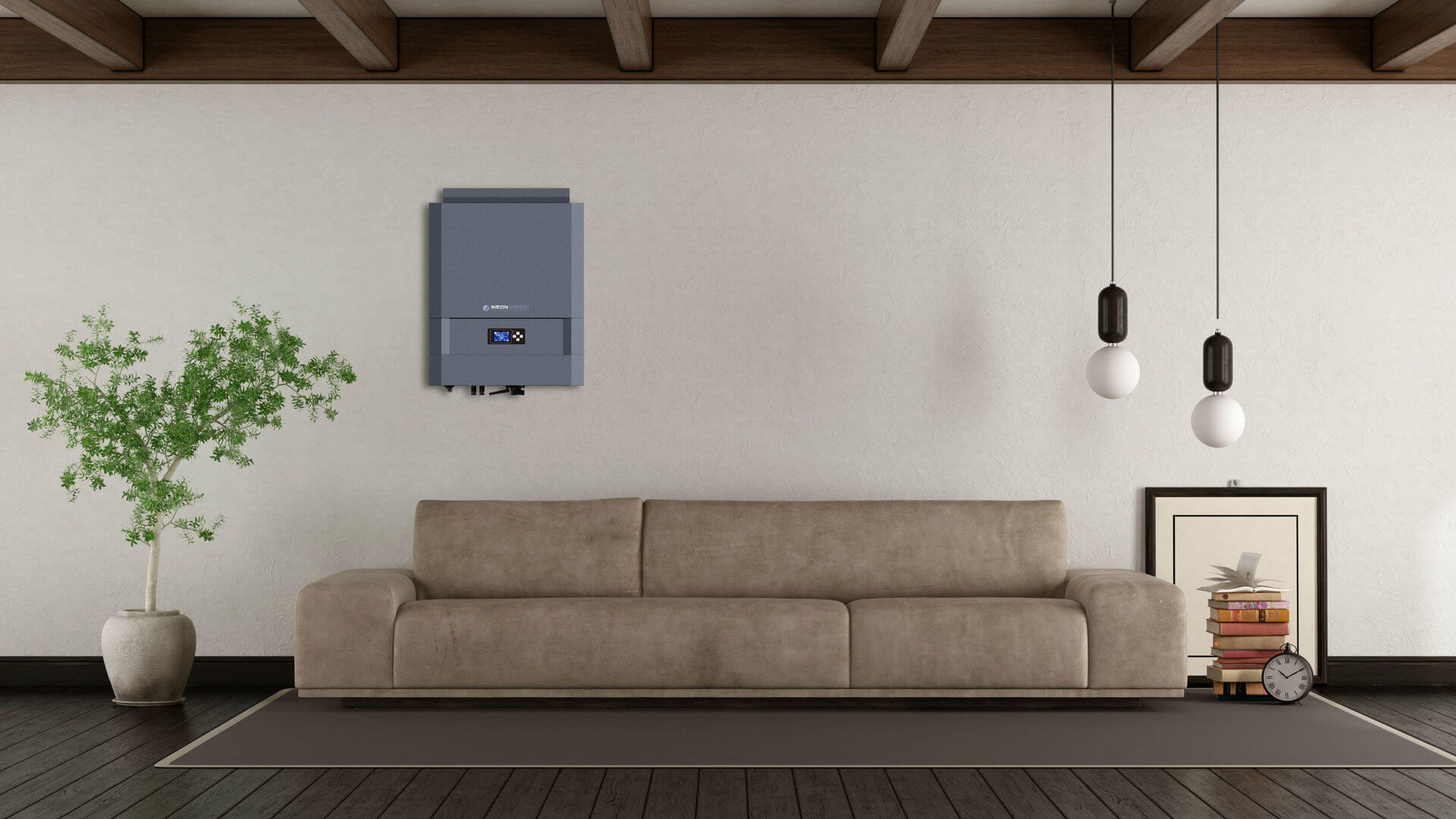 Start your solar project
Turn your home into a self-sufficient house
Leading manufacturer of solar inverters integrating Artificial Intelligence
Imeon Energy was the first manufacturer of solar hybrid inverters to commercialize, starting in 2013, solutions integrating an artificial intelligence.
IMEON ENERGY, a French manufacturer of solar inverters has designed the IMEON, an innovative electronic system that makes turning a home autonomous or nearly autonomous possible, by the intelligent use of a photovoltaic installation coupled with a storage solution.
We are convinced, within IMEON ENERGY, of the relevance, both ecological and economic, of solar self-consumption. We have the will to support the energy transition. For this, we have developed the range of hybrid solar IMEON inverters.
Innovation is at the core of our product strategy
Imeon Energy has developed a range of smart inverters, incorporating advanced and patented technology allowing us to market some of the most powerful and reliable products on the market.
Join IMEON ENERGY
Innovation is at the core of our product strategy, our field of activity is global and our ambitions are high. Do you want to take up the challenge?